We are technologists at heart, a fact that makes us a technology-agnostic shop. Our team lives and breathes the latest innovations and stays on the cutting edge of development, that way we can suggest the best technologies and architecture for your project.
We specialize in enterprise-grade software development, mission-critical applications, consumer-market-ready products, and complex multi-component systems. If you don't find what you are looking for in the list below, contact us.
Wireless
Extensive experience with Zigbee, BLE, Thread, Wi-Fi, 6LowPan, and others. DSR's wireless experience includes developing stacks & profiles, creating solutions from scratch or based on existing MAC or higher levels, RF product testing, Zwave to Zigbee conversions, and integrations.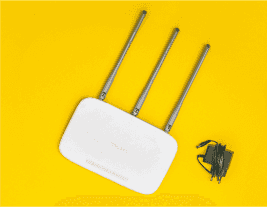 IoT / Wireless-Specific Services
Development of solutions from scratch or based on existing MAC or higher levels
Protocol implementation: Zigbee, Bluetooth (incl BLE), Wi-Fi, Thread, Zwave, HomeKit
Application and middle layer development on basis of wireless protocols
Device driver development
Firmware development for a range of smart devices, including sensors, detectors, appliances, wearables, industrial electronics, consumer electronics, automotive electronics, IoT gateways
Hardware driver implementation
Various Certifications
Integration services for new devices, 3rd party clouds, 3rd party gateways
Tech
Wi-Fi (IEEE 802.11.x)
IEEE 802.15.4
Bluetooth (Stack, Profiles, Applications)
BLE
HomeKit
Zigbee (Stack and Applications)
Zigbee Direct (ZB3/BLE)
CHIP
Sub-Ghz
dotdot
RF4CE
Thread
6LoWPAN
Z-Wave
WAVE
RF Products Testing Procedures
Solutions from Scratch or Based on Existing MAC or Higher Levels
Nordic
Qorvo (GreenPeak)
TI
On-Semi
Telink
SiLabs
UBEC
Quallcomm
CSR
CSEM
Microchip
OLIMEX
STM