Talent
DSR provides skilled and trusted software development by maintaining the best talent; with a high level of expertise and a breadth of technical areas. A low attrition rate, a collaborative environment, and a focus on personal growth, help us to maintain a great team of expert engineering resources - resources which are becoming scarcer around the world.
Experience
DSR's breadth of experience will help you to build and launch your product with a tailored project roadmap, an optimal technology stack, and a fully-managed team including architecture, quality assurance, and support.
Technology
DSR participates extensively in international standards bodies (Zigbee Alliance, Bluetooth SIG, Thread Group, and others), international conferences/hackathons in emerging technologies such as blockchain, and specialized external trainings that help us stay on the technological cutting-edge.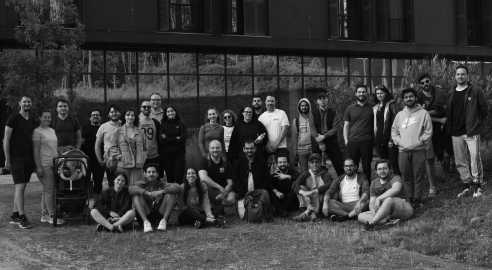 We believe that the winning way to build fantastic expertise is to bring together the best talent worldwide. Today, our over 250 person team works from over 4 countries and comes from over 10 nationalities.
In our mission to be the digital force for good, we have found that the combination of our DSR values, and superbly multicultural team, gives us a unique advantage in providing excellence in digital transformation for our clients.
Our Mission
Team member engagement is critical to our success. We consistently focus on our operating principles and cultural attributes in order to achieve our mission.
DSR has been the ideal end-to-end solution provider hundreds of companies, from startups to the Fortune 500. We are ready to choose the best technologies for your business and effectively scale your engineering and management teams so that you see real market results!
DSR Values
Integrity
We do what's right and our customers trust us to choose the best solution that will help them and their products succeed
Transparency
We operate with openness within our team as well as with our clients through clear communication and feedback
Teamwork
Collaborating, sharing knowledge and experience and helping each other grow is always one of our top goals
Passion
We genuinely care about our customer's outcomes and work tirelessly to achieve success
Innovation
We are problem solvers and innovators at heart. The harder the challenge, the more excited we are about solving it
Continuous Improvement
We rely on our diverse knowledge and experience, but never stop evolving and moving forward