Back to news
DSR inc­re­ases its fo­cus on Chi­na, jo­ining the Con­necti­vity Stan­dards Alli­an­ce Mem­ber Gro­up Chi­na, Part­ne­ring with S2Link to Deve­lop the IoT Mar­ket
August 10th, 2021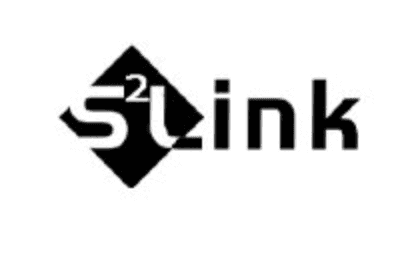 DSR Corporation, a leader in wireless technologies globally, is joining the Connectivity Standards Alliance Member Group China (CMGC). The CMGC is a branch of the Connectivity Standards Alliance (CSA), formerly Zigbee Alliance, designed to promote and achieve smart home device interoperability in China by harmonizing technology standards and ecosystems. By joining, DSR will contribute its extensive wireless protocol development expertise around Zigbee and Matter to the development of the CMGC.
Over the years, DSR has been deeply involved in developing technologies with Zigbee, Bluetooth, BLE, and WiFi. DSR's Zigbee offering is an entire suite of software solutions that support Zigbee technology needs, including ZBOSS – DSR's Zigbee wireless stack that supports Zigbee 3.0, SE 1.4, and is backward compatible and ZOI – a new member-source model to licensing software.
DSR has been part of CSA for a decade, contributing to the Zigbee standard in both technical and marketing groups. DSR is one of a handful of companies around the world that develops solutions covering the entire product spectrum - from the lowest level (hardware layer) to the top-level user apps, and is looking forward to bringing our expertise in Zigbee and Matter, as well as our embedded and wireless services, to the CMGC and to the Chinese market.
In order to ensure the success of this initiative, DSR is partnering with S2Link, a China-based hardware and software, wireless solutions, and field consulting provider. DSR is looking forward to expanding their reach and offering to the Chinese market with the help of S2Link.
"We are excited to have DSR join CMGC. DSR Corporation is highly recognized for their expertise in Zigbee stack and is also a major contributor in Zigbee Working Groups for the evolving of the standard. As DSR starts to focus on the Chinese market, they will definitely benefit the Zigbee developers community and become a valuable partner of CMGC in driving the adoption of Zigbee and other CSA standards in the China market, " says Wilma Su, Chair of CMGC, and Head of Standard & Regulation APAC at Signify.
The Chinese market represents a large and rapidly-growing IoT market, and DSR is confident that its market-proven wireless products, deep wireless expertise, and cutting-edge technologies; combined with S2Link's market knowledge, will be a winning offering. DSR believes it's an excellent time to join forces with other companies within CMGC to help promote Zigbee and Matter as the leading IoT protocols and to deliver powerful solutions around them.