Back to news
DSR and VSU Tra­ining Cen­ter: Our First Year Onli­ne
August 26th, 2021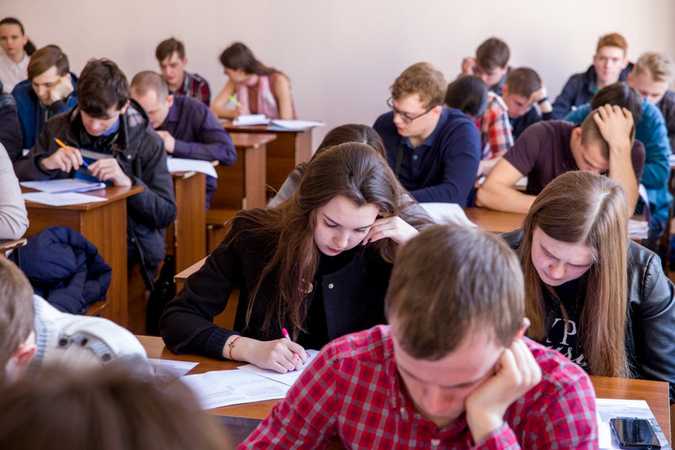 During the 2020-21 academic year, our company adopted a fully-remote approach to our training courses, due to the limitations imposed by the pandemic. Despite abandoning the traditional offline studying process, DSR's training center registered an all-time high number of applications. The most popular course was QA School. DSR's QA School provides an opportunity for anyone, regardless of degree or previous engineering experience, to become a QA engineer under the guidance of DSR's skilled instructors.
The history of the training center dates back to 2011, when DSR Corporation launched our embedded systems programming course, together with OTSL Inc (Japan), and the Computer Science department of Voronezh State University. Since then, the number of courses offered by the training center has increased to six, thanks to close collaboration with VSU's Computer Science & Applied Mathematics and Mechanics departments. Over 1,500 graduates have acquired the engineering skills and the knowledge required to set them on the path toward becoming IT specialists.
For the 2020-21 academic year, DSR Corporation held 3 online courses:
Java School — learn the fundamentals one of the most popular programming languages in the world.
QA School — the sure way to become a QA engineer from scratch.
JS Bootcamp — a deep dive into the ReactJS web framework under the guidance of an individual mentor.
The fourth course "C++. Programming basics" was held offline as a part of the additional educational program in VSU's Applied Mathematics and Mechanics department.
Java School, QA School, and JS Bootcamp graduates received digital certificates of completion. Such digital credentials are almost impossible to forge. What's more, they can be easily used online — graduates can insert the link to their certificates in their CVs, résumés, or LinkedIn profiles.
DSR's training center is a great way not only to acquire knowledge and practical skills in a selected field, but also an opportunity to join DSR's international engineering team. DSR regularly hires the most talented graduates. This academic year was no exception, and we're excited to share feedback from Emilia Shakina and Maria Karpova, QA School graduates who joined DSR Corporation.
"I decided to become a QA engineer after receiving 3 degrees in the humanities. My previous jobs showed me clearly that I was not doing what I would really like to do.
I loved the online format of QA School — I didn't have to drive in traffic jams after work, and I could try anything the teacher, Anna Shatkovskaya, told us about right during the training session. Anna explained the same topics in different ways so everybody could understand and remember them.
I have many lasting impressions from the training course, though the most exciting one is the detailed feedback from the instructor on home tasks and exit exams. Sure, if I did something wrong, I felt disappointed, but I was always told what the mistake was and how to fix it. I think it's a crucial part of any great training."
- Emilia Shakina
"I knew about the DSR Training Center for a long time, and I had heard great feedback on it from different people. Though I was hesitant to enter — I was worrying about a lack of time and judgment about my own abilities – but eventually I decided to apply. I graduated and joined DSR's team, and now feel fantastic about it!"
- Maria Karpova
DSR's training center, together with VSU, will continue to offer free training on QA and software development, giving anyone an opportunity to enter the vast world of IT and even to join DSR's experienced international engineering team.