Back to news
Dist­ri­buted Comp­li­an­ce Led­ger Upda­te and DCL Open­-Sou­rce UI from DSR Co­rp­orat­ion
December 2nd, 2021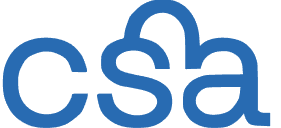 With over a decade working in IoT and deep expertise in blockchain and distributed ledger technologies, DSR Corporation created the Distributed Compliance Ledger to support the development and proliferation of IoT products and implementations by creating a distributed trust center for retrieving device information.
The DCL was created to provide a secure, trustworthy, and fail-safe resource for attaining device information and proof of certification. The ledger is meant to deliver a decentralized trust center for retrieving previously disparate information available on websites, device boxes, etc. Through the DCL's API, users can also automate the previously manual actions of public key retrieval, device attestation, and compliance confirmation.
An update to the DCL, developed in conjunction with Comcast, will be published on December 8th, 2021. This update contains changes that bring the ledger into compliance with the upcoming Matter specification. The update will be released as a Test Net hosted by multiple companies including DSR and Comcast. Use the Test Net for demos, exploration, and early integration work for your products.
DSR is excited to announce that we will also be making our DCL user interface open source with this release. It is our hope that this UI can be used by the IoT community to create new, complimentary value for the DCL ledger. With an account for access, the UI can currently be used to check device addresses, compliance, x509 certificates, and more. By making this UI open source, we believe IoT market players will be able to tailor the UI functionality to create powerful, time-saving, security-bolstering applications that leverage the decentralized and trust-centered nature of the DCL.
The Distributed Compliance Ledger provides the type of necessary, decentralized trust center that is required to further the proliferation of IoT systems in a secure and robust manner and we are excited to contribute DCL UI to help facilitate the adoption.